Bag It
After you sign up for a Drink Up Drop Off account, the next step is bag up all your empties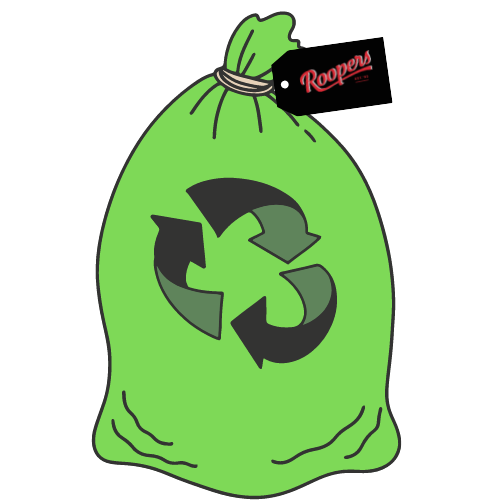 Tag It
Each store has a kiosk computer where you can print off labels for your bags.. If you use a clear bag you may also write the last four digits of your card.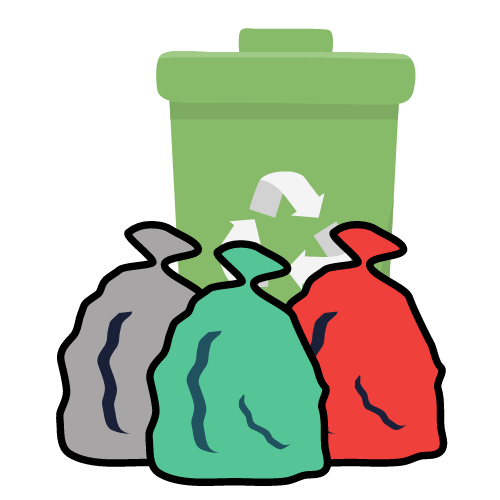 Leave It
Leave your bag(s) at the drop off spots designated at each location. Please be aware if you leave your bags outside of 9-5PM hours, we are not responsible for stolen or weathered bags where we cannot read the tags.
Welcome to the new path to redemption
Roopers gives you the option of bagging and tagging your empties at home, then dropping the bag off at one of our locations.  We'll do the sorting and put the value of your returnables on a rewards card that you can use at any of our stores or redeam for cash. Returning your bottles has never been so easy
How do I sign Up?
In order to sign up for the program, you MUST go inside and see a cashier. Please note that redemption workers CAN NOT issue the cards.
When will my money be loaded?
This will depend upon the volume of bottles returned in a day. However, our goal is always to get your card loaded within 48 hours.
Card to Cash
PLEASE HOLD ONTO YOUR CARD OR RECEIPT WHEN YOU GET THE CARD! WE ARE UNABLE TO LOOK UP YOUR CARD BY NAME. IT ACTS AS CASH, ONCE IT'S LOST THERE IS NOTHING WE CAN DO TO RETRIEVE YOUR INFORMATION. 
Drop Off Times May Affect Your Cash to Card
If bags are left without labels OR are dropped off outside before 9 am-5 pm and your labels get ruined, there is no way for us to track the bottles to you, so Roopers will donate the bottles to the following charities: Good Sheppard food bank, Oxford Food Pantry, Kayden's Kitchen, Hope Haven, and St. Mary's Nutrition Center