If you're looking for a KEG for you next big or small (hey, we don't judge) event, Roopers can help you out! Below is a list of brands and sizes that we offer. Availability and prices may vary and are subject to change. However, the deposit remains the same. $30 deposit for the KEG.
Need to get your hands on a tap to go with? Once again, we've got your back. You can rent a tap for $55. $40 of that money comes back to you upon return!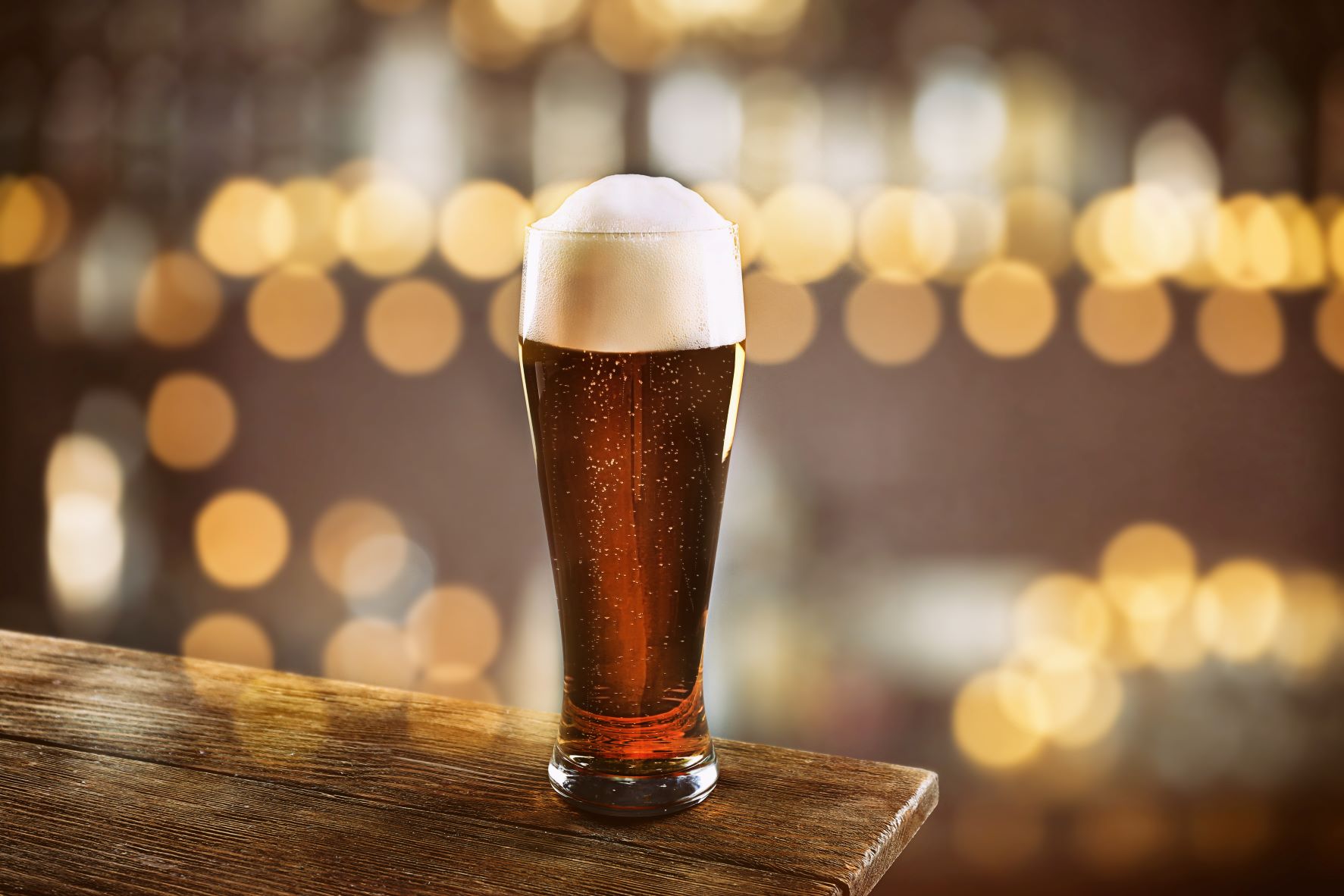 Below is a list of brewers who supply Kegs for Roopers
Please keep in mind that our inventory is constantly changing. Although, this is a list of product we can typically order, availability is subject to change! If you have any questions or would like for us to check on a product, please contact us.
A-B
| | | |
| --- | --- | --- |
| ALLAGSH | CNT | 1/6 |
| ANG ORC | CRISP | 1/6 |
| ANG ORC | CRISP | 1/2 |
| BAXTER | BLUBERY | 1/6 |
| BAXTER | BLUBERY | 1/2 |
| BAXTER | FIRE | 1/6 |
| BAXTER | FIRE | 1/2 |
| BAXTER | HAZE | 1/2 |
| BAXTER | HAZE | 1/6 |
| BAXTER | HOWL | 1/6 |
| BAXTER | ICE | 1/2 |
| BAXTER | ICE | 1/6 |
| BAXTER | INNUNDO | 1/6 |
| BAXTER | LIMB-IT | 1/6 |
| BAXTER | LOGGER | 1/6 |
| BAXTER | LOGGER | 1/2 |
| BAXTER | MILES | 1/2 |
| BAXTER | OKTOBER | 1/6 |
| BAXTER | PADDYS | 1/2 |
| BAXTER | REGGAE | 1/2 |
| BAXTER | STAY | 1/6 |
| BAXTER | STAY | 1/2 |
| BAXTER | STOWAWY | 1/2 |
| BAXTER | STOWAWY | 1/6 |
| BAXTER | SUMMIT | 1/6 |
| BAXTER | SUMMIT | 1/2 |
| BAXTER | WOODSHD | 1/2 |
| BIGLO | CAST IRON | 1/6K |
| BIGLO | BROWN ALE | 1/6K |
| BIGLO | LYINP ALE | 1/6K |
| BIGLO | RAKER | 1/6K |
| BLT | SELTZ LEMONADE | 1/6K |
| BLT | SELTZ CHRY | 1/6K |
| BLUE | MOON | 1/2 |
| BLUE | MOON | 1/6 |
| BOOTHBAY | BROWN | 1/6 |
| BOOTHBAY | ENG | 1/6 |
| BOOTHBAY | JUMP | 1/6 |
| BOOTHBAY | PORTR | 1/6 |
| BOOTHBAY | ROCKS | 1/6 |
| BOOTHBAY | SILLY | 1/6 |
| BOOTHBAY | SNOMO | 1/6 |
| BOOTHBAY | THRST | 1/6 |
| BOOTHBAY | 633 | 1/6 |
| BUD | LT | 1/4K |
| BUD | LT | 1/2K |
| BUD |   | 1/2K |
| BUD |   | 1/6K |
C-F
| | | |
| --- | --- | --- |
| CITIZEN | UNIFIED | 1/6K |
| CITIZEN | STRAW | 1/6K |
| CITIZEN | DIRTY | 1/6K |
| CITIZEN | TULSI | 1/6K |
| CITIZEN | UNIFIED | 50LT |
| CITIZEN | HONEY | 1/6K |
| COORS | LT | 1/2 |
| COORS | LT | 1/4 |
| CORONA | PREMIER | 1/4 |
| CUSHNOC | AXIS | 1/6 |
| CUSHNOC | BCKBNE | 1/6 |
| CUSHNOC | BLANKT | 1/6 |
| CUSHNOC | CAPTOL | 1/2 |
| CUSHNOC | CAPTOL | 1/6 |
| CUSHNOC | CARGO | 1/6 |
| CUSHNOC | CARGO | 1/2 |
| CUSHNOC | DAD | 1/6 |
| CUSHNOC | DAD | 1/2 |
| CUSHNOC | DBL | 1/6 |
| CUSHNOC | EAGLE | 1/6 |
| CUSHNOC | FRUITD | 1/6 |
| CUSHNOC | KRESGE | 1/6 |
| CUSHNOC | KRESGE | 1/2 |
| CUSHNOC | LAWYER | 1/6 |
| CUSHNOC | MIGHTY | 1/6 |
| CUSHNOC | PILS | 1/2 |
| CUSHNOC | PILS | 1/6 |
| CUSHNOC | PUMP | 1/6 |
| CUSHNOC | PURPLE | 1/6 |
| CUSHNOC | RUST | 1/6 |
| CUSHNOC | SHIMMY | 1/6 |
| CUSHNOC | SOULS | 1/6 |
| CUSHNOC | SOULS | 1/2 |
| CUSHNOC | SOULS | 1/6 |
| DOGFISH | HAZY | 1/6 |
| DOGFISH | MIGHTY | 1/6 |
| DOGFISH | 60 MIN | 1/2 |
| DOGFISH | 60 MIN | 1/6 |
| DOS | EQUIS AMBR | 1/2 |
| DOWNEAST | ALOHA | 1/2 |
| DOWNEAST | ALOHA | 1/6 |
| DOWNEAST | BLKBR | 1/2 |
| DOWNEAST | BLKBR | 1/6 |
| DOWNEAST | DONUT | 1/2 |
| DOWNEAST | DONUT | 1/6 |
| DOWNEAST | GRPFR | 1/6 |
| DOWNEAST | GRPFR | 1/2 |
| DOWNEAST | NATVE BLBRY | 1/6 |
| DOWNEAST | NATVE CRNBRY | 1/6 |
| DOWNEAST | NATVE PEAR | 1/6 |
| DOWNEAST | ORIG | 1/2 |
| DOWNEAST | ORIG | 1/6 |
| DOWNEAST | PEAR | 1/2 |
| DOWNEAST | PEAR | 1/6 |
| DOWNEAST | PMPKN | 1/2 |
| DOWNEAST | PMPKN | 1/6 |
| DOWNEAST | SANGR | 1/6 |
| DOWNEAST | STRAW | 1/6 |
| DOWNEAST | STRAW | 1/2 |
| DOWNEAST | WINTR | 1/6 |
| DOWNEAST | WINTR | 1/2 |
| ELI'S | BLUEBERRY | 1/6K |
| ELI'S | ROOT BEER | 1/6K |
| ELI'S | ROOT BEER | 1/2K |
| ELYSN | SPACE | 1/2K |
| ELYSN | SPACE | 1/6K |
| FOUNDER | ALL DY | 1/4 |
| FOUNDER | ALL DY | 1/2 |
| FREEDOMS | EDGE ORGINAL | 1/6K |
| FREEDOMS | EDGE ORGINAL | 1/2K |
| FUNKY | BL MAGIC | 1/6 |
| FUNKY | CHECKOUT | 1/6 |
| FUNKY | CITRA | 1/6 |
| FUNKY | COVER | 1/6 |
| FUNKY | FOLK HOP | 1/6 |
| FUNKY | G STRING | 1/6 |
| FUNKY | HOEDOWN | 1/6 |
| FUNKY | MAINELY | 1/6 |
| FUNKY | MIDNIGHT | 1/6 |
| FUNKY | PANAMA RED | 1/6 |
| FUNKY | PERCUSSN | 1/6 |
| FUNKY | PINE | 1/6 |
| FUNKY | 5 STRING | 1/6 |
G-J
| | | |
| --- | --- | --- |
| GEAG | BLONDE | 1/6K |
| GEAG | BLONDE | 1/2K |
| GEAG | IRISH | RED |
| GEAG | BASTARD | 1/6K |
| GEAG | OATMEAL | 1/6K |
| GEARYS | BLUBERY | 1/2 |
| GEARYS | BLUBERY | 1/6 |
| GEARYS | BROWN | 1/2 |
| GEARYS | BROWN | 1/6 |
| GEARYS | DARBY | 1/2 |
| GEARYS | DAYTRP | 1/6 |
| GEARYS | HAMP | 1/2 |
| GEARYS | HAMP AGED | 1/6 |
| GEARYS | HAMP | 1/6 |
| GEARYS | HAZETRP | 1/2 |
| GEARYS | HAZETRP | 1/6 |
| GEARYS | PALE | 1/2 |
| GEARYS | PALE | 1/6 |
| GEARYS | SKI BAR | 1/2 |
| GEARYS | SUMMER | 1/2 |
| GEARYS | SUMMER | 1/6 |
| GEARYS | TRAPS | 1/2 |
| GEARYS | TRAPS | 1/6 |
| GEARYS | TUMBLDN | 1/2 |
| GEARYS | WINDHLD | 1/2 |
| GEARYS | WINDHLD | 1/6 |
| GIPPERS | IPA | 1/2K |
| GOLD | RD MANGO | 1/2K |
| GOOSE | IPA | 1/6K |
| GOOSE | IPA | 1/2K |
| GOOSE | WILD | 1/2 |
| GRITTY | BLK FLY | 1/4 |
| GUINNESS | DRFT | 1/2 |
| GUINNESS | DRFT | 1/6 |
| HARP |   | 1/2 |
| HARPOON | FLANNL | 1/2 |
| HARPOON | FLANNL | 1/6 |
| HARPOON | IPA | 1/2 |
| HARPOON | IPA | 1/6 |
| HARPOON | SUMMER | 1/6 |
| HIDN | BLUEBERRY | 1/2 |
| HIDN | BLUEBERRY | 1/6 |
| HIDN | BOOTY | 1/6 |
| HIDN | BOOTY | 1/2 |
| HIDN | BUCKOS BRWN | 1/2 |
| HIDN | BUCKOS BRWN | 1/6 |
| HIDN | CALIGNOUS | 1/6 |
| HIDN | FAIR PLAY | 1/6 |
| HIDN | FAIR PLAY | 1/2 |
| HIDN | FULMINATN | 1/6 |
| HIDN | HNY WHEAT | 1/6 |
| HIDN | HNY WHEAT | 1/2 |
| HIDN | LEMONCELO | 1/6 |
| HIDN | MANGO | 1/6 |
| HIDN | MARZEN | 1/2 |
| HIDN | MARZEN | 1/6 |
| HIDN | MILE ROAD | 1/2 |
| HIDN | MILE ROAD | 1/6 |
| HIDN | PATROON | 1/6 |
| HIDN | PATROON | 1/2 |
| HIDN | SELZ RASP | 1/6 |
| HIDN | THUNDER | 1/6 |
| HIGHLIFE |   | 1/2 |
| JACKS | COPPER | 1/6K |
| JACKS | HOUSE | 1/6K |
K-P
| | | |
| --- | --- | --- |
| KONA | BIG WAVE | 1/6K |
| KONA | BIG WAVE | 1/2K |
| LABATT | BLUE | 1/2 |
| LAKE | SG | 1/6 |
| LAKE | SG KER | 1/6K |
| LAKE | SG IPA | 1/6K |
| LAKE | SG ROPE | 1/6K |
| LEIN | SHNDY SUM | 1/6 |
| LITE |   | 1/2 |
| LITE |   | 1/4 |
| LTRAIL | VERMONT | 1/6K |
| MODELO | ESPECAL | 1/4 |
| MOOSEHEAD |   | 1/2 |
| NARR | LAGER | 1/2 |
| NEW | BELG ACCUM | 1/6 |
| NEW | BELG FTA | 1/6 |
| NEW | BELG FTA | 1/2 |
| NEWCASTLE | BRWN | 1/4 |
|   |   |   |
| PABST |   | 1/2 |
| PACIFICO |   | 1/4 |
| PEAK | AUTMN IPA | 1/6 |
| PEAK | AUTMN IPA | 1/2 |
| PEAK | FRESH CUT | 1/2 |
| PEAK | FRESH CUT | 1/6 |
| PEAK | HPPY HOUR | 1/6 |
| PEAK | HPPY HOUR | 1/2 |
| PEAK | IPA | 1/6 |
| PEAK | NUT BROWN | 1/6 |
| PEAK | SPRNG IPA | 1/2 |
| PEAK | SPRNG IPA | 1/6 |
| PEAK | SUMMER | 1/2 |
| PEAK | SUMMER | 1/6 |
| PEAK | SWT TART BLUE | 1/6 |
| PEAK | THE JUICE | 1/2 |
| PEAK | THE JUICE | 1/6 |
| PEAK | WINT IPA | 1/2 |
| PEAK | WINT IPA | 1/6 |
| PERONI |   | 1/4 |
R-T
| | | |
| --- | --- | --- |
| RICKER | CIDER BLUBRY | 1/6 |
| RICKER | CIDER GOLD | 1/2 |
| RICKER | CIDER MAPLE | 1/6 |
| RICKER | CIDER GOLD | 1/6 |
| RICKER | CIDER TROP | 1/6 |
| RICKER | CIDER MAC | 1/6 |
| RICKER | CIDER MAC | 1/2 |
| RICKER | CIDER APPLE | 1/6 |
| RICKER | CIDER BLUBRY | 1/2 |
| ROCKH | STORM | 1/6K |
| ROCKH | BEACON | 2-Jan |
| SAM | COLD SNAP | 1/2 |
| SAM | COLD SNAP | 1/6 |
| SAM | HOLIDAY | 1/6 |
| SAM | HOLIDAY | 1/2 |
| SAM | JACK-O | 1/2 |
| SAM | JACK-O | 1/6 |
| SAM | LAGER | 1/2 |
| SAM | LAGER | 1/6 |
| SAM | OCTOBER | 1/2 |
| SAM | OCTOBER | 1/6 |
| SAM | PRCH RCKR | 1/6 |
| SAM | SUMMER | 1/2 |
| SAM | SUMMER | 1/6 |
| SAM | WICKED EZ | 1/6 |
| SAM | WICKED EZ | 1/2 |
| SAM | WICKED HAZ | 1/6 |
| SAM | WICKED HAZ | 1/2 |
| SAM | WINTER | 1/6 |
| SAM | WINTER | 1/2 |
| SAPPORO |   | 1/6 |
| SEADOG | BLUBRRY | 1/2 |
| SEADOG | BLUBRRY | 1/6 |
| SEADOG | BLUEB | 1/6K |
| SEADOG | SUNFISH | 1/6K |
| SEBAGO | HAZE | 1/6 |
| SEBAGO | HAZE | 1/2 |
| SEBAGO | IPA | 1/2 |
| SEBAGO | IPA | 1/6 |
| SEBAGO | PRESSED | 1/6 |
| SEBAGO | PRESSED | 1/2 |
| SEBAGO | RED | 1/2 |
| SEBAGO | RED | 1/6 |
| SEBAGO | SADDLBK | 1/2 |
| SEBAGO | SADDLBK | 1/6 |
| SEBAGO | SIMMER | 1/2 |
| SEBAGO | SIMMER | 1/6 |
| SEBAGO | SL NICK | 1/2 |
| SEBAGO | SL NICK | 1/6 |
| SHED | MTN | 1/6 |
| SHEEPSCT | PMAQD | 1/2 |
| SHEEPSCT | PMAQD | 1/6 |
| SHINER | BOCK | 1/4K |
| SHIP | BAY BROWN | 1/2 |
| SHIP | BAY BROWN | 1/6 |
| SHIP | EXPORT | 1/6 |
| SHIP | FINDER | 1/2 |
| SHIP | FINDER SESS | 1/6 |
| SHIP | MNKY FIST | 1/6 |
| SHIP | MOOSEBRTH | 1/2 |
| SHIP | PUMPKIN | 1/2 |
| SHIP | PUMPKIN | 1/6 |
| SHIP | SUMMER | 1/2 |
| SHIP | SUMMER | 1/6 |
| SHIP | PUMPKIN | 1/6K |
| SHIP | PUMPKIN | 1/2K |
| SHIP | SESSION | 1/6K |
| SHIP | EXPORT | 1/6K |
| SHIP | EXPORT | 1/2K |
| SHIP | PRELUDE | 1/6K |
| SHIP | SUMMER | 1/2K |
| SHOCK | ALE | 1/6K |
| SHOCK | ALE | 1/2K |
| SIERRA | CELEB | 1/6 |
| SIERRA | CELEB | 1/2 |
| SIERRA | HAZY | 1/2 |
| SIERRA | HAZY | 1/6 |
| SIERRA | OKTOBER | 1/6 |
| SIERRA | OKTOBER | 1/2 |
| SIERRA | PALE | 1/2 |
| SIERRA | PALE | 1/6 |
| SIERRA | WILD | 1/6 |
| SMITHWICKS |   | 1/2 |
| SPATEN | OKTOBER | 13.2K |
| STELLA | ARTOIS | 13.2K |
| SUN | RVR ALT | 1/6 |
| SUN | RVR IPA | 1/6 |
| SUN | RVR LAGER | 1/6 |
| SUN | RVR PORTER | 1/6 |
| SUN | RVR STONE | 1/6 |
| SUN | RVR STOUT | 1/6 |
| SUN | RVR VIPER | 1/6 |
| SWEET | WATER PALE | 1/6 |
| SWEET | WATER HAZY | 1/6 |
| SWEET | WATER | 1/6 |
| SWEET | WATER | 1/2 |
| SWITCHBACK | ALE | 1/2 |
| SWITCHBACK | ALE | 1/6 |
| THRES | SEASMOKE | 1/6K |
| THRES | PONDEROSA | 1/6K |
| TRULY | SELTZER BERRY | 1/2 |
| TRULY | SELTZER BERRY | 1/6 |
| TWISTD | ORIGINL | 1/6 |
U-Z
| | | |
| --- | --- | --- |
| UFF | CIDAH BLUE | 1/6 |
| UFF | CIDAH DRY | 1/6 |
| UFF | KOMB BLUE | 1/6 |
| UFF | KOMB GHOST | 1/6 |
| UFF | KOMB GNGR | 1/6 |
| UFO | SQUEEZE | 1/2 |
| ULTRA |   | 1/6K |
| ULTRA |   | 1/2K |
| VOODOO | JUICY | 1/6 |
| VOODOO | RANG | 1/2 |
| WARSTEINER |   | 1/2 |
| WARSTEINER | DUN | 1/2 |
| WEIHENSTEPHANR | HEFE | 1/2 |
| WEIHENSTEPHANR | KORB | 1/4 |
| WEIHENSTEPHANR | FST | 1/2 |
| WILLIES | SUPER POM | 1/6 |
| WILLIES | SUPER MANG | 1/6 |
| ZERO | GRAVITY | 1/6 |
| ZERO | GRAVITY | 1/6 |
| ZERO | GRAVITY | 1/6 |
| 99 | HORSESHOE | 1/2 |