Drink Up. Drop Off.
Welcome to the new path to redemption.
No wait. No stress. Money banked.
Roopers now gives you the option of bagging and tagging your empties at home, then dropping the bag off one of our six locations.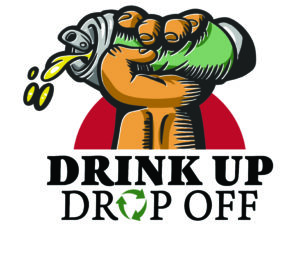 Currently available at ALL locations. It's super easy to do. You can sign up in store to start bagging and tagging and after that, it's a breeze!
We'll do the sorting and put the value of your returnables on a rewards card* we'll provide at the time of registering. You can use the rewards card at any of our six stores, or cash in the value for cold, hard cash. Visit any location to get started today!
Roopers has been undergoing some positive changes in local recycling that, although, might affect our hours in the short term, will be worth it in the long term. For 30 years Roopers has contributed to Maine's environment through the recycling of over a billion bottles and cans. Today, we continue to recycle and have even added cardboard into the mix. Over the past ten years along with an increase of locations, so too does the amount we contribute to Maine's ecological health. In 2022 Roopers will take measures to increase this number even more with the installation of two machines, the Tomra R1 and a Tomra T9. The only machines of their kind in the New England States. The machines will bring us to the next level of recycling maximizing the number of bottles we can accept for our Drink Up Drop Off Program as well as bottle drives and walk-ins.  In order to prepare our facility, we have made the tough decision to close our redemption centers temporarily on Mondays and Tuesdays until...